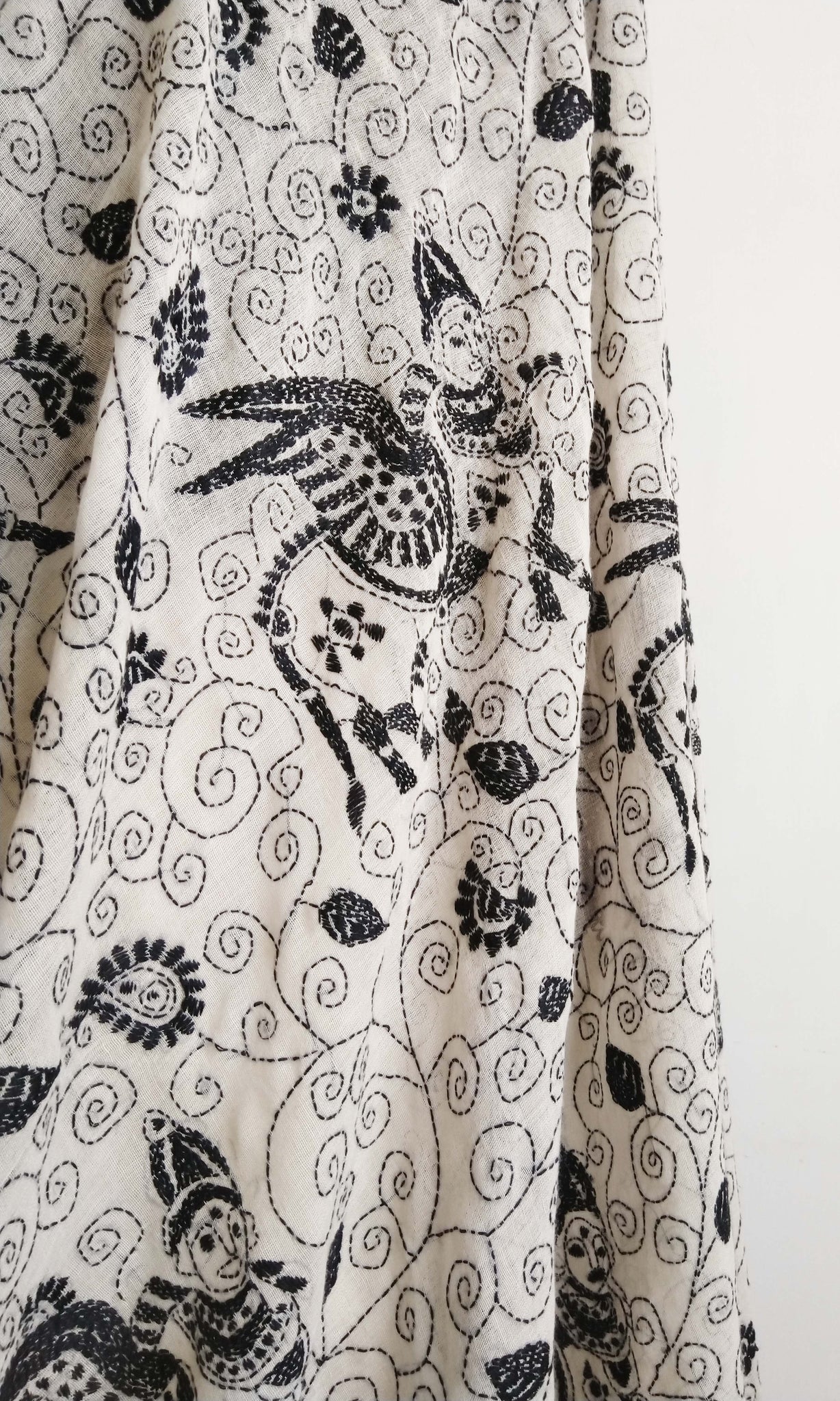 e21 Kamdhenu Kantha Sari I Fine Kantha Hand Embroidery On Hand Woven Soft Cotton
Series - Creatures, a work on Indian mythological creatures.
In Hindu mythology Kamdhenu was created at Samudramanthan ( the episode of ocean churning ). It is the cow of plenty, who fulfills the wishes of its owner, the divine bovine Goddess.
Fine Kantha Hand Embroidery On Hand Woven Soft Cotton
Length 6 Yards 
Without Blouse Length
Pallu In Handwoven Stripes
Length Of Kantha Work Runs Two Metres 

Made To Order In 15 - 20 Working Days

Free Shipping In India