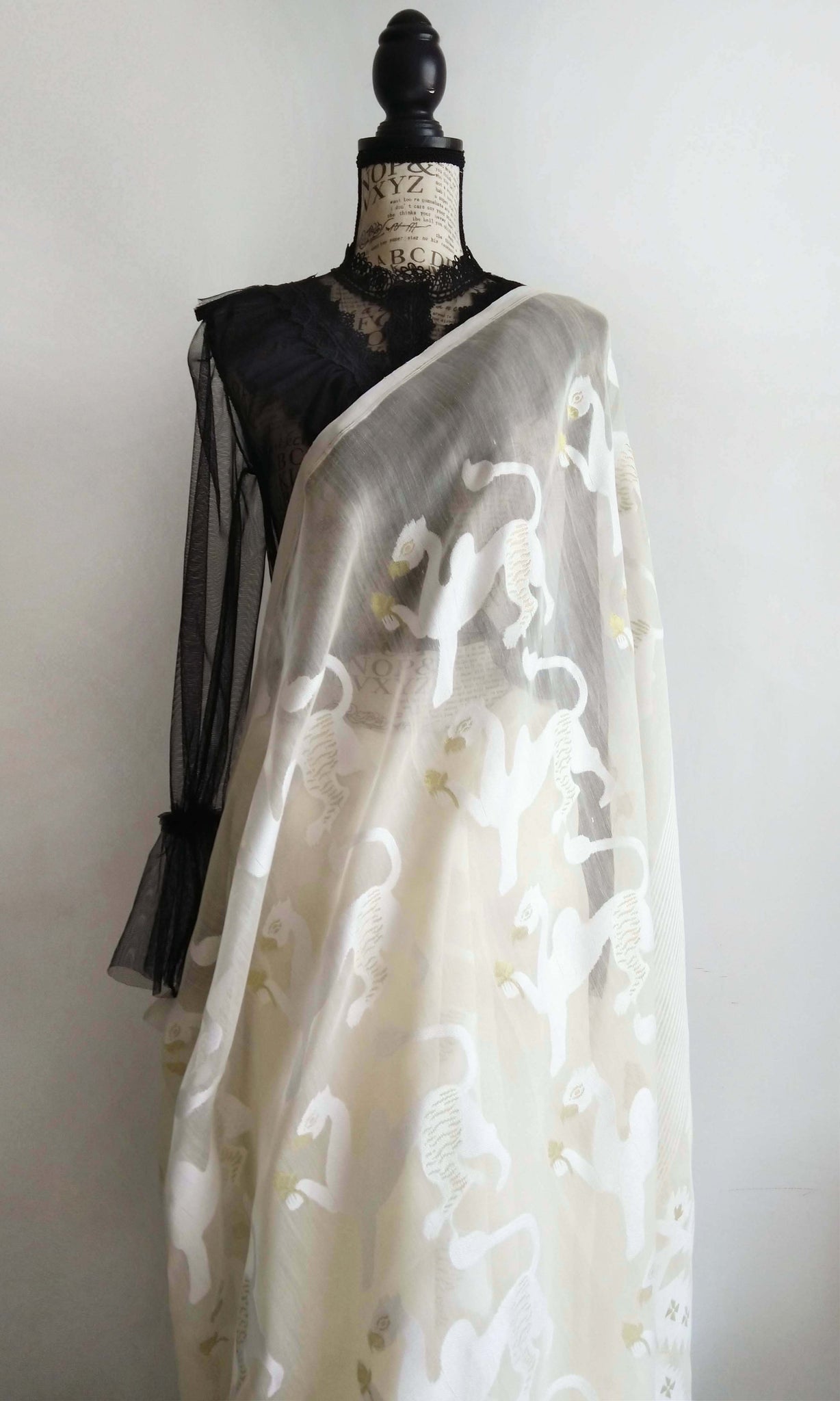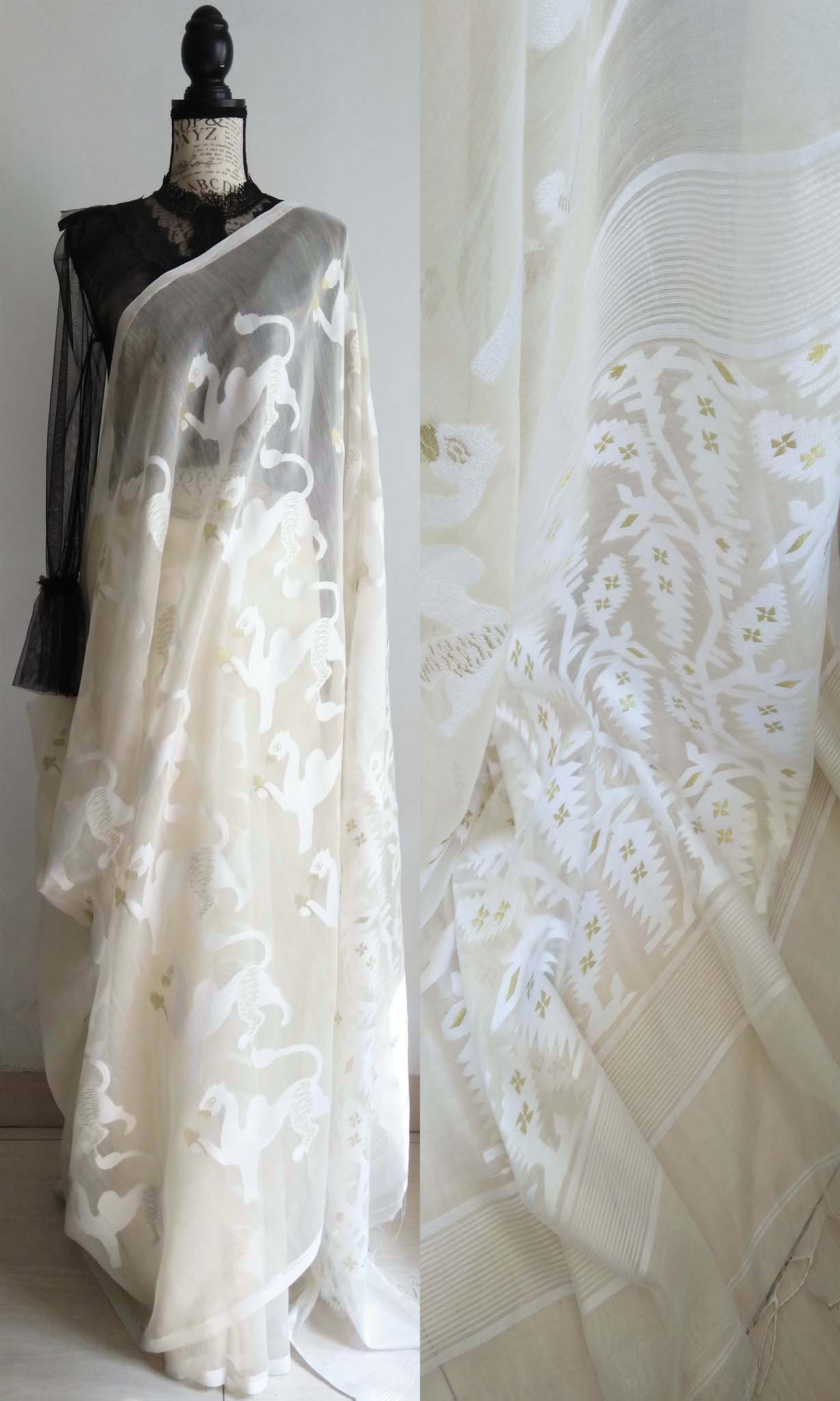 e34 Navagunjara Sari I Hand Woven Soft Silk-By-Cotton | Ready To Ship
Series - Creatures, a work on Indian mythological creatures.
Navagunjara, an avatar of Lord Krishna, is formed of nine different animals. It has the head of a rooster, neck of a peacock, hump of a camel, waist of a lion, the tail is a serpent & stands on three feet, that of an elephant, a tiger, a horse. The fourth limb is a human arm carrying lotus. The disguise was to test Arjuna's penance. This appears in Sarala Dasa's Oriya Mahabharata.
Silk By Cotton In Soft Drape
Jacquard Weave
Length 6 Yards 
Without Blouse Length
Ships In 7 Working Days In India
Free Shipping In India